Facilities
Machinery in Production process, Quality control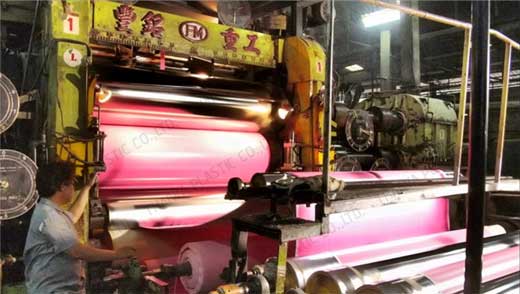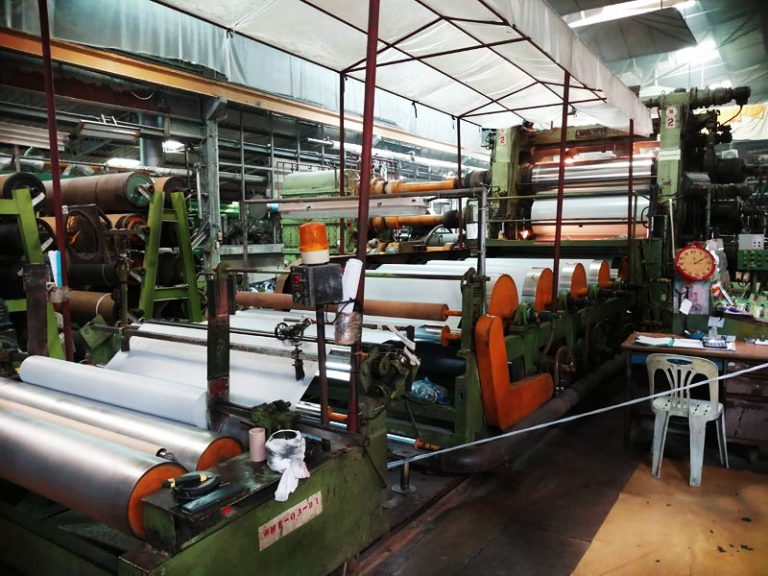 Calender
Consists of a boiling machine to melt PVC, series of rollers that pressed and rolled PVC into sheets, series of cooling rollers to allow PVC set. Including using to splice the fabric or other PVC sheets.
The origin of the carlender is from the production of textiles and paper since the eighteenth century in China, It have been developed to be used in rubber products and Plastic products later.
Modern calenders have "hard" heated rollers made from chilled cast iron or steel, and "soft" rollers coated with polymeric composites.
*Trivia - Calenders are sometimes mis-spelled calendars.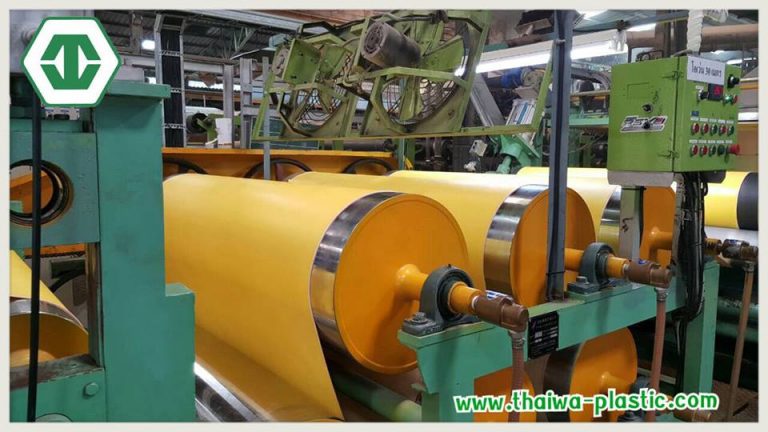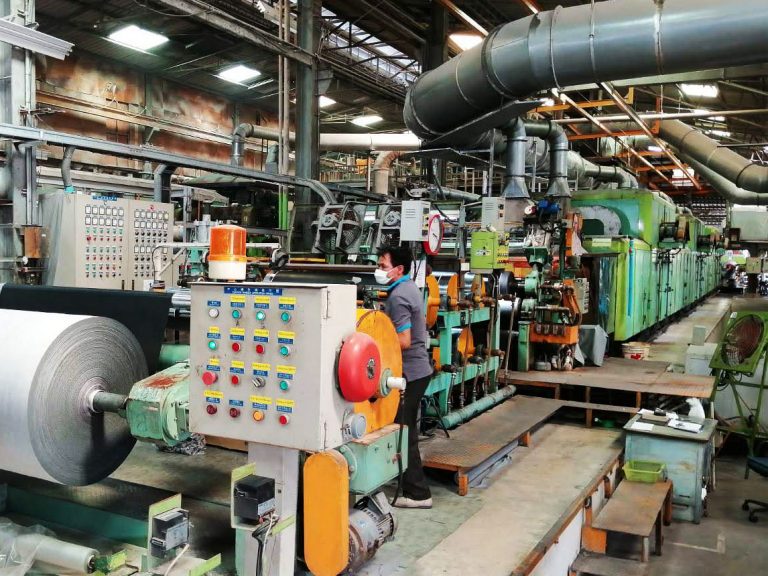 Foaming Oven
Consists of a set of ovens connected to each other in a tunnel in order to separate the temperature control in each section And the cooling roller series to cooling product after baking. Is intended for baking the product to make sponge layer.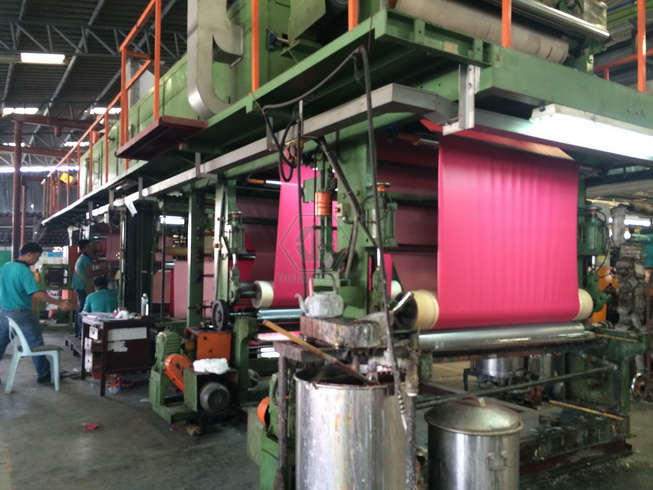 Coating Machine
Consists of a Coating solution mixer, Coating machine, Oven.
Product coating is made to increase durability, prevent dirt scratched. Can choosing the level of gloss for the product.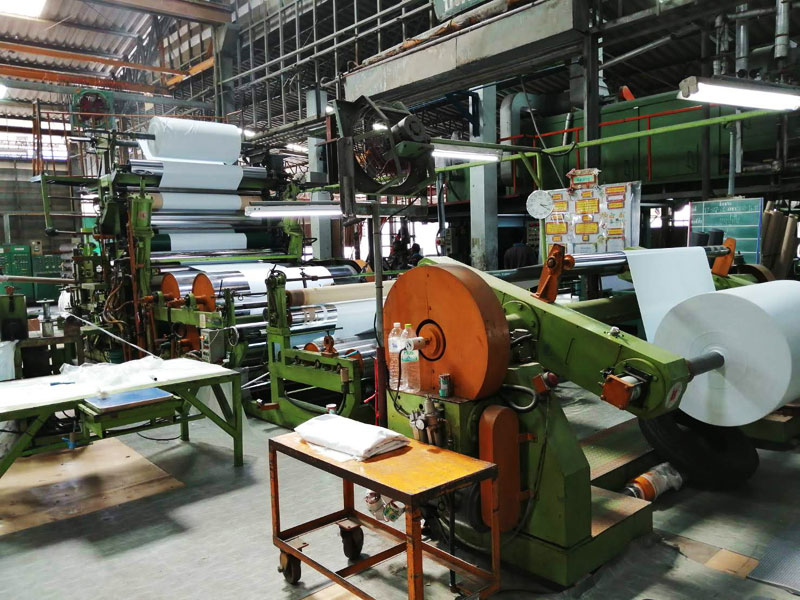 Embossing Machine
Is a machine that uses a patterned roller to press over to the product to create the desired pattern Or use color to print on the surface of the product to be patterned according to the roller.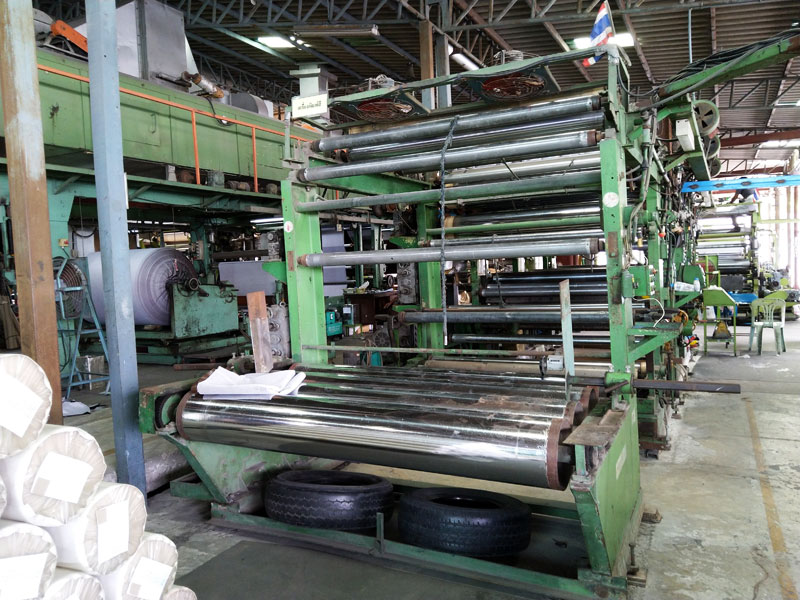 Color Printer
Is a machine that uses the roller to print the color to the surface of the product.
Spectrophotometer
Datacolor DC200 spectrophotometer read color values with high accuracy, used in conjunction with the program to help calculate the formula for mixing colors.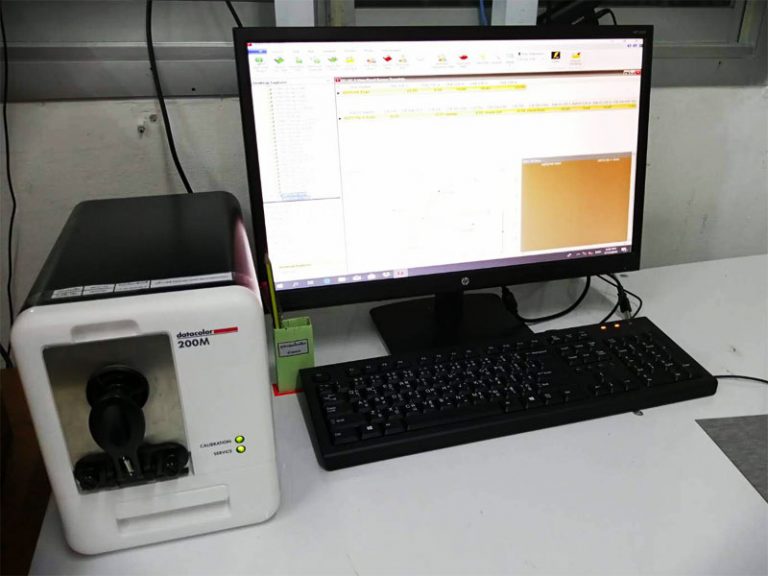 Thickness Control
Using the data from the thickness gauge connected to the thickness control machine, it can immediately set the machinery in the production process in order to obtain a piece that has a uniform thickness.
*The thickness measurement unit is millimeters, but the unit used to measure the width of the fabric and the length per roll is inches, yards, respectively which is expected from the textile and garment industry that is still commonly use the Imperial units.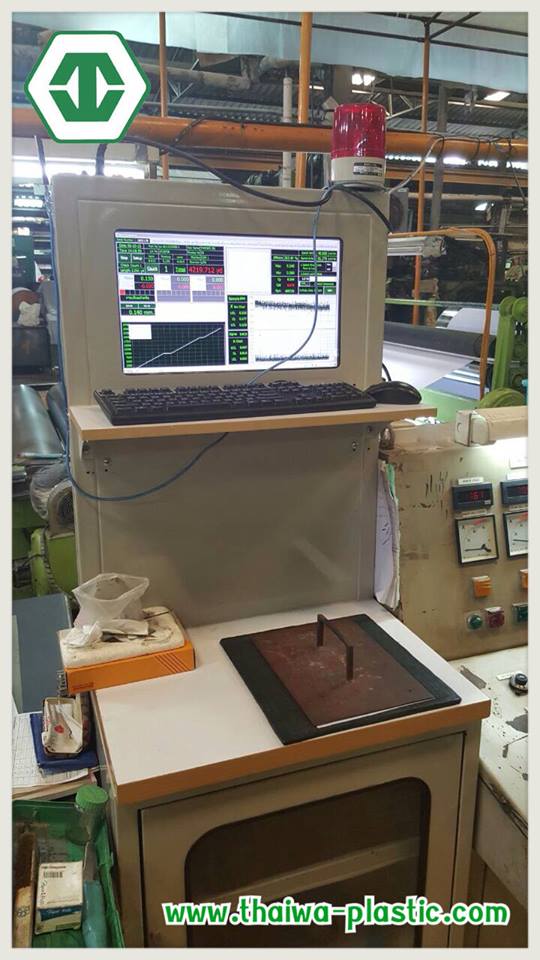 Packing
Checking the defect, fabric joints, crease, measure the length to divide into small rolls. Packing and label.
*Use yards unit to measure length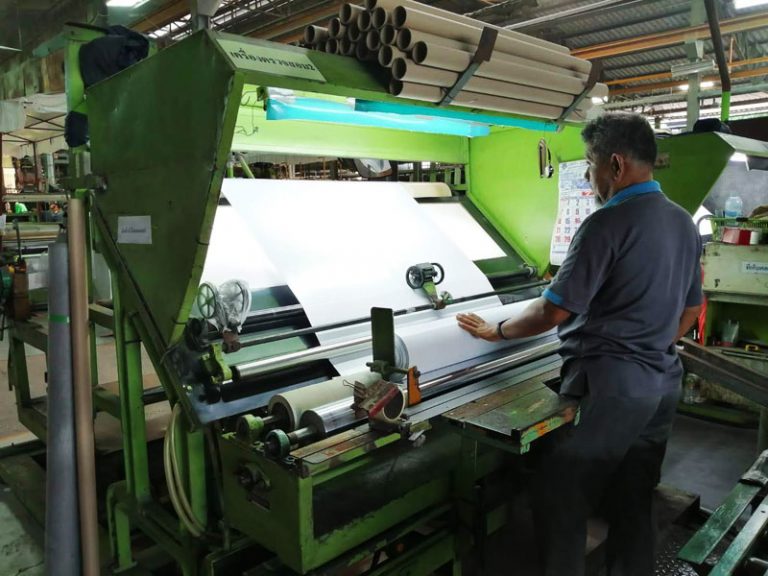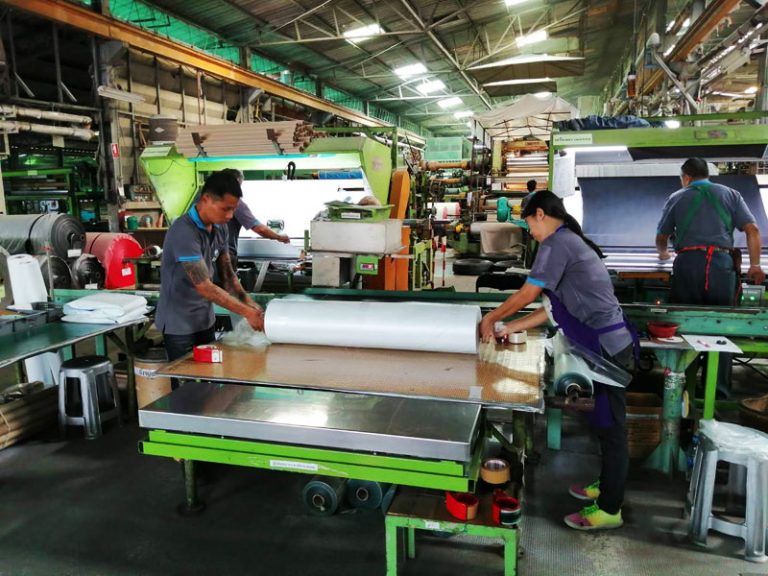 Warehouse
Use ERP system to control warehouse.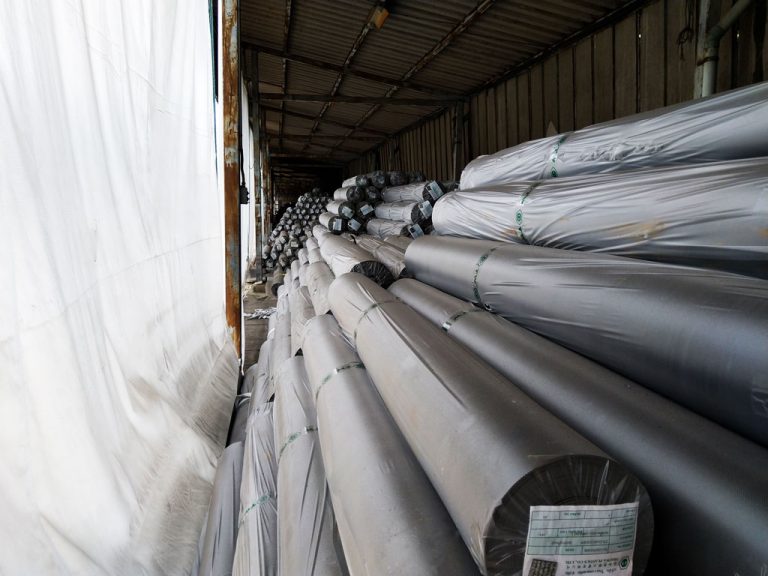 Industrial Air Purification System
In the production process, there will be vapors from the oil that is put in the product. In most cases, it occurs at the stage where high heat is used, such as baking, boiling. The factory has used steam and volatile oil removal machines. To allow air to be released to the outside according to environmental standards.